MYA Solar Systems Pvt. Ltd.
MYA Solar Systems Pvt. Ltd. is a renewable energy company set up to help common people and corporate to save from the ever- rising cost of electricity bills and irregular supply of electrical power. Going forward, the availability of fossil fuels is on the decline every year and hence the usage of renewable energy is THE ONLY WAY to power people's life.
POWER SAVING LED LIGHTS
Use for Home and Office Lighting. Also used for Institution and Factory Lighting. Gifting options available. saves almost 40% compared to CFL Lights.
Very usefull to save power wherever Sodium Vapour Lights are used. Available from 4 watts upto 200 watts.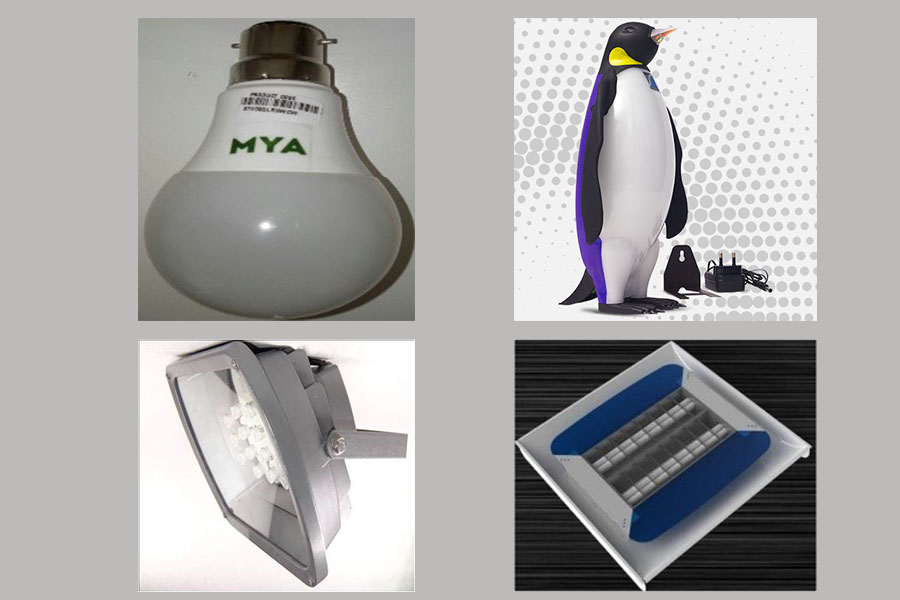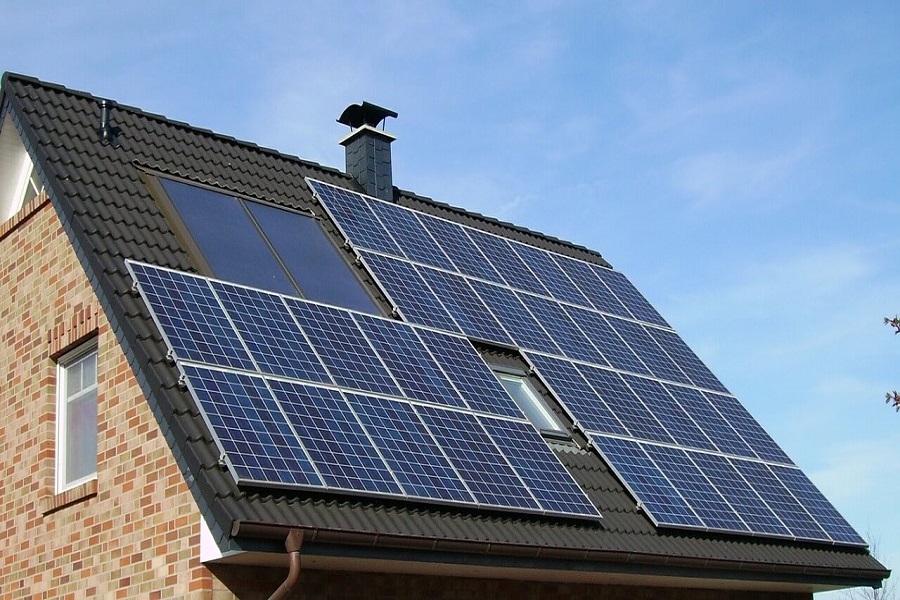 SOLAR ON-GRID SYSTEM
In-house design & implementation team.
Best in class product network.
Post installation effective support system.
System warranty for up-to 25 years of high efficiency performance.
Implementation for both residential and commercial buildings.
Available from 1kw to 1000kw+, as per customer requirement in On Grid Systems.
SOLAR STREET LIGHTING SYSTEMS
The Solar Street Light System are very helpful for all in various ways.
This product can be used for Periphery Lighting,Pathway Lighting,Street Lighting, Gate lighting, Farm lighting, Garden Lighting etc.
Simple plug and play and is also loaded with movement tracking.
Works for 4 hours on full bright mode and 8 hours in 50% to save battery sizing and thereby pricing for the product. Comes on full bright for 15 seconds if any movement happens after 4 hours and goes back to dim mode automatically.
Automatic on and off – No need to employ anyone to turn it off and on. Works on Dusk to Dawn operation.
Comes with Lithium Ion Batteries which provide higher efficiency and longer life and does not need any maintenance other that cleaning the module from time to time.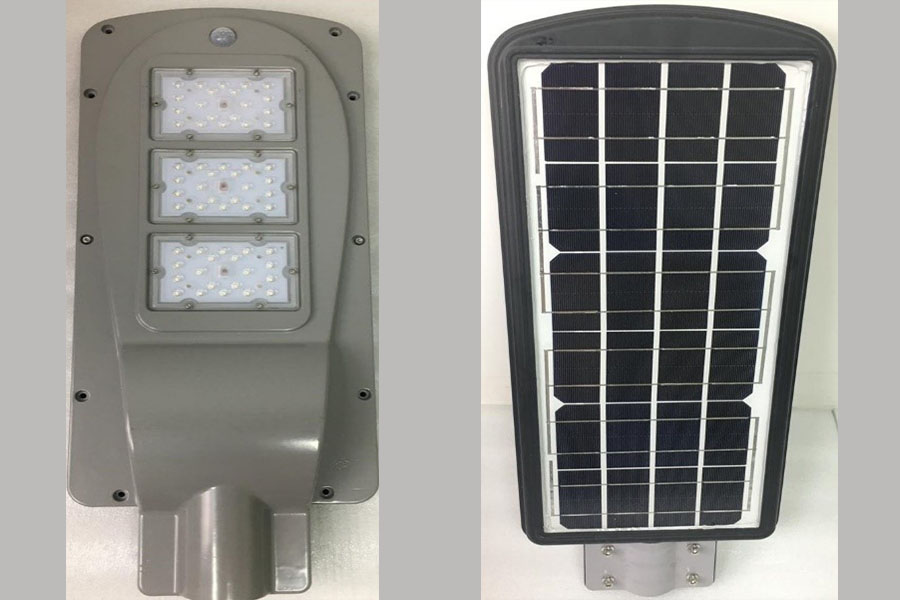 Products offered by MYA Solar Systems Pvt. Ltd.
1. Solar Home Lighting DC Systems.
2. Solar Street Lighting Systems.
3. Solar Water Heating Systems.
4. Solar Insect Trap Units.
5. Solar ON-Grid Systems.
6. Solar OFF Grid Power Systems.
7. Solar Water Pumping Systems.
8. Heat Pump Systems.
9. Softner's and RO Systems.
10. All types of Commercial and Residential LED Lights for different and specialized applications.
11. Solar Power Fencing Systems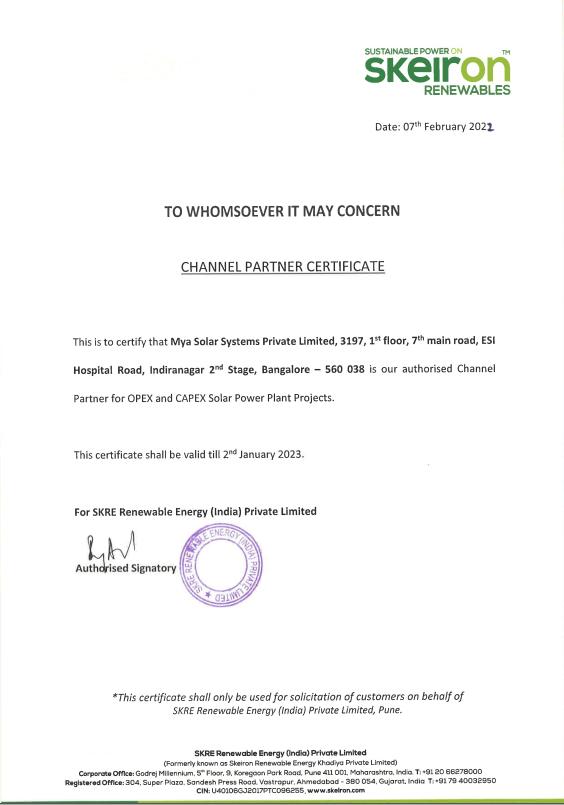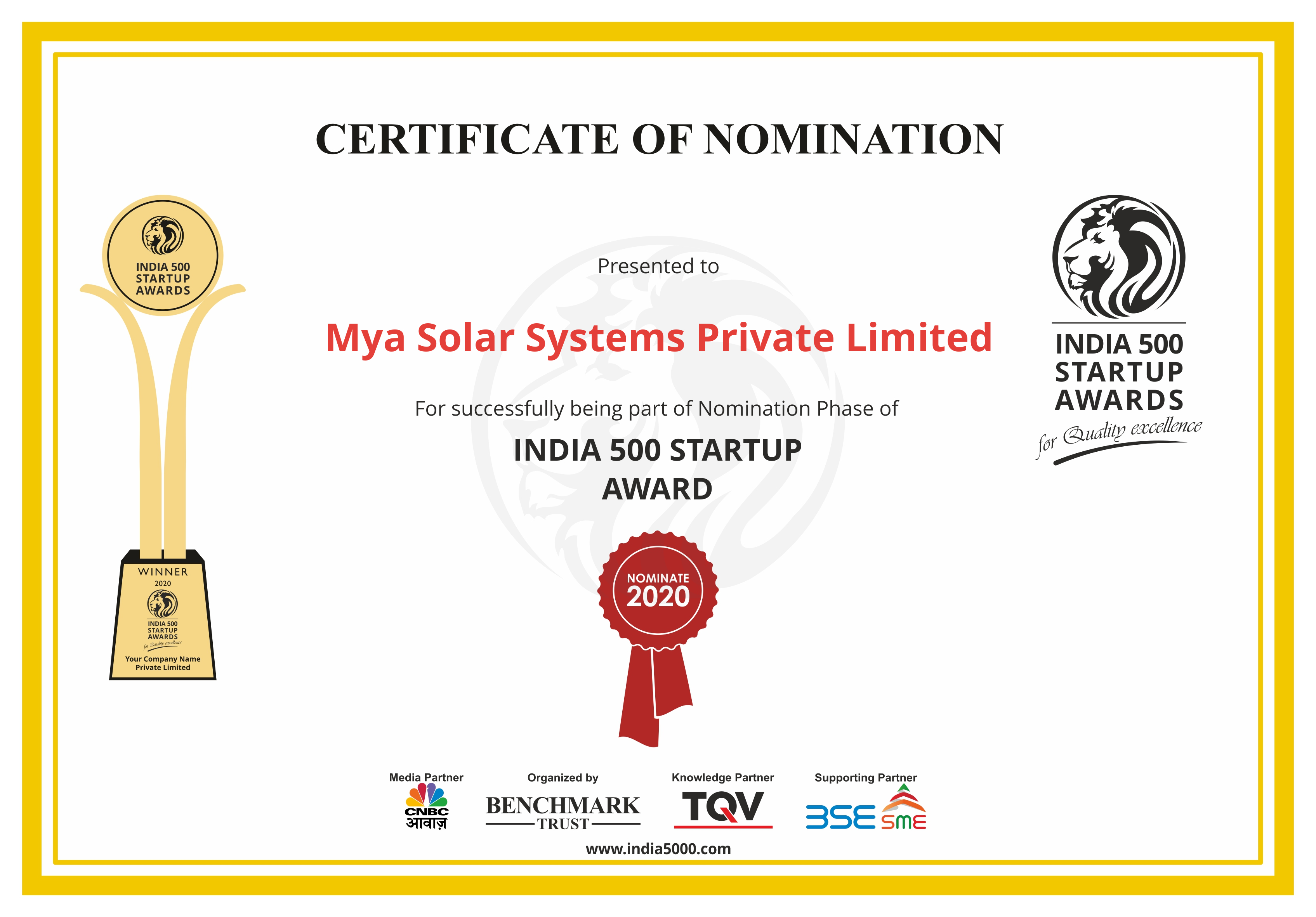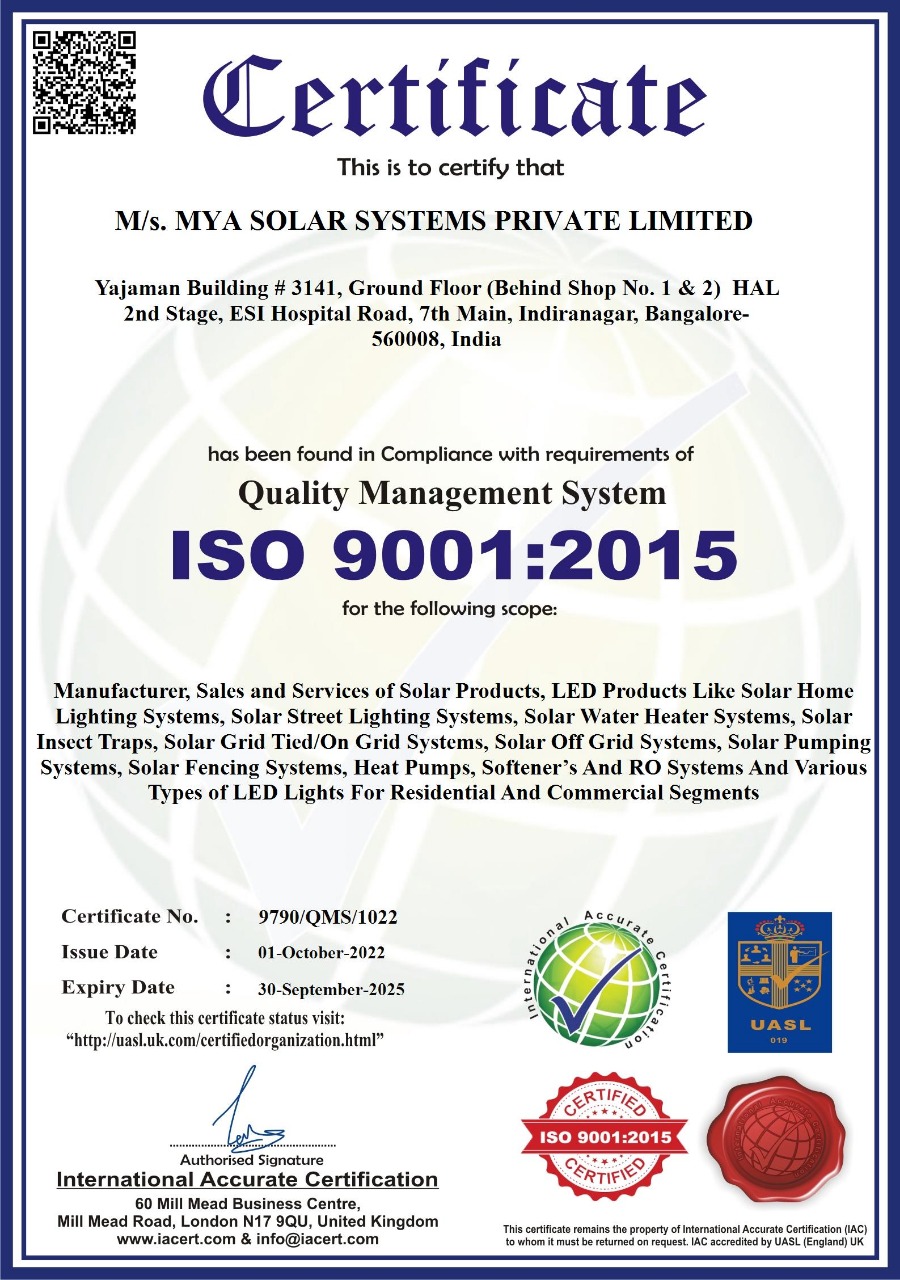 Contact Us
Get in Touch with Our Experts
Address
YAJAMAN BUILDING, No 3141, Ground Floor (Behind Shop No 1 & 2), HAL 2nd Stage, ESI Hospital Road, 7th Main, Indiranagar, Bangalore – 560 008, India
For Better Quote Please Feel to Drop Message